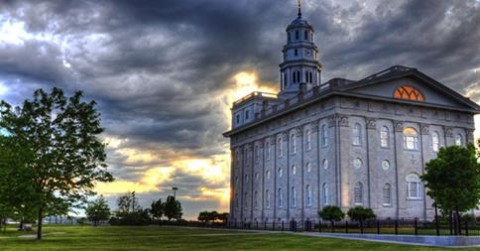 Summertime in Beautiful Nauvoo!
July 15 – 20, 2024
Click here for a listing of all our Church History tour dates and itineraries
Summertime in Old Nauvoo is the best time to visit this special place!  Nauvoo is alive with activities, shows, performances, and pageants.  In addition to visiting the historic sites and homes, plan on attending the temple, the outdoor stage production of Sunset on the Mississippi, the indoor stage production of Remembering Joseph, the Country Fair, the Nauvoo Pageant, the British Pageant, and several vignettes put on by the Young Performing Missionaries.  This is the perfect time to go to Nauvoo!
Registration  | Detailed Itinerary | Testimonials
Below is a brief outline of the trip.
Monday, July 15:  Today you will fly from your home airport to Kansas City, Missouri.
Tuesday, July 16:   Today we will visit the sacred sites of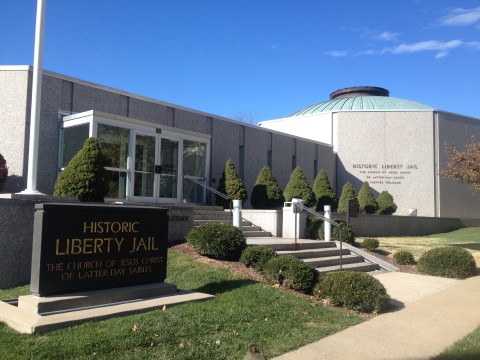 Missouri.  We will start the day by visiting the Visitors' Center and Temple Lot in Independence.  We will then continue to Liberty Jail and Far West.  Our day will conclude with a special trip to Adam-ondi-Ahman where we will discuss the sacred history of this valley, and the great future sacrament meeting which will take place there prior to the Second Coming.  See the pieces of Church History come together as we discuss the correlation between the events of Independence, Far West, Liberty Jail, Adam-ondi-Ahman, Hawn's Mill, and the Extermination Order.  Hear, and witness, the all important but often misunderstood events of 1831-1839. (Breakfast, Lunch, and Dinner provided)
Wednesday, July 17: Our first full day in Nauvoo will include Joseph Smith's home and grave site, the Red Brick Store,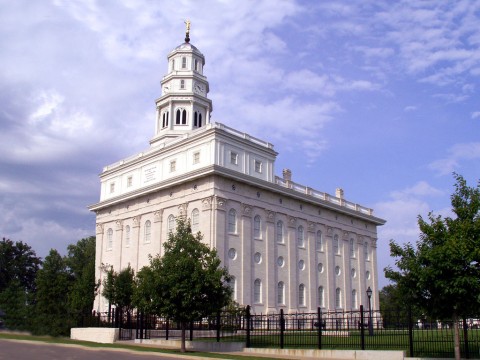 the Visitors' Center, the Relief Society Statue Gardens, Carriage & Wagon rides, the Seventies Hall, Brigham Young's home, Wilford Woodruff's home, Heber C. Kimball's home, and many other historical sites.  You may also want to visit the Land and Records Center to discover your personal Nauvoo heritage.  Be sure to also see the several vignettes put on by the Young Performing Missionaries.  We will attend the Country Fair and British Pageant tonight! (Breakfast and Dinner provided)
Thursday, July 18:  Our second full day in Nauvoo begins by visiting all the historical sites we missed yesterday.  In addition to the sites listed on the previous day, you may want to visit the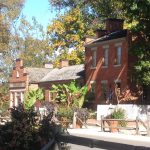 Brickyard, the Browning Home & Gun Shop, the John Taylor Home, the Lucy Mack Smith Home, the Nauvoo Groves, Pioneer Pastimes, the Print Shop, the Scovil Bakery, the Tin Shop, the Blacksmith Shop and so much more!  We will also have tickets to the stage production of
The Promise
.  Later, we will attend the outdoor stage production of
Sunset on the Mississippi,
and then the Nauvoo Pageant! (Breakfast and Dinner provided)
Friday, July 19:    There will be plenty of time to attend the Nauvoo Temple today.  We will also walk the Trail of Hope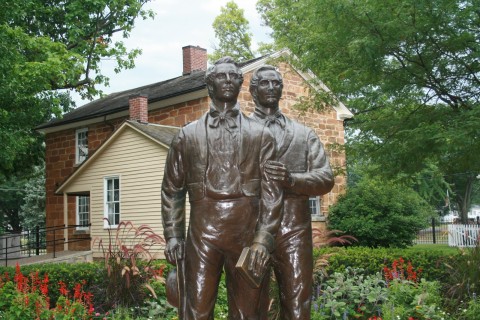 (or ride in the bus if you prefer).  The Trail of Hope is the road which the Saints walked as they left Nauvoo and began their trek to the Salt Lake Valley.  We will also have a few hours in Nauvoo before visiting Carthage Jail.  It was here that Joseph and Hyrum sealed their testimonies as martyrs.  After dinner, we will make our way to St. Louis.  (Breakfast and Dinner provided)
Saturday, July 20:   You will fly home from the St. Louis, Missouri airport today. (Breakfast provided)
Join Tom Pettit on this spiritual journey to the sites of the Restoration as we visit Nauvoo, Independence, Liberty Jail, Far West, Adam-ondi-Ahman, Carthage Jail, and more!  Hear the stories and read the revelations at the actual sites where they took place.  Be taught by while traveling and on site by Tom Pettit, and set apart missionaries.  We won't just talk about the history of these places.  We will discuss how the stories of the past can help us draw closer to the Savior in our everyday lives!
Prices are per person and are based on hotel room occupancy:
Double Occupancy: $1,349
Triple Occupancy: $1,149
Quad Occupancy: $1,049
Single Occupancy: $1,699
Prices for our Nauvoo Church History Tour include personal tour guide/historian, air conditioned deluxe chartered bus, airport ground transportation, all hotels, all meals as indicated on the Detailed Itinerary, on bus history lectures, materials & handouts, and all fees.  Price does not include airfare or bus driver gratuities.  Please see below for additional airfare information.
Registration | Detailed Itinerary | Testimonials
Contact us directly by Clicking Here or by calling us a 801-573-0357
---
Join Tom Pettit on this amazing Nauvoo Church History Tour!   Through his story telling, Tom will take you through the all important events of 1831-1846.  While in Missouri, witness the pieces of Church history come together as Tom discusses the initial missionary effort in Independence, the dedication of the Temple Lot, the expulsion from Jackson County, Zion's Camp, the settling of Far West, the Mormon War, Haun's Mill, Liberty Jail, and ultimately the Extermination Order and exodus to Illinois.  Then, spend three amazing days in Nauvoo, attend the temple, visit Carthage Jail, visit many historical sites, and feel the wonderful spirit of the special time when the Saints called Nauvoo home.  The Young Performing Missionaries will also keep you highly entertained with their many performances.  And of course, we will attend the Nauvoo Pageant and the British Pageant.  Come learn the events and the doctrinal outpouring experienced during this important time of our church's history, while thoroughly enjoying the sites and sounds of Nauvoo!
Learn more about Tom Pettit by visiting his Blog and Youtube Channel.  You can also read some information about him at the About Us page.  Tom has become a student of the information taught on this Nauvoo Church History Tour and other Church history tours.  He has been teaching the gospel to youth and adults continuously for the last 21 years by serving as a youth Sunday School teacher, an Elders Quorum presidency councilor, Ward Young Men's Presidency councilor, Stake Young Men's Presidency councilor, Gospel Doctrine teacher, Mission Prep class teacher, counselor in a Bishopric, and currently as Stake Young Men's President.  He also produces a weekly "Beyond Come Follow Me" series.  Tom served his mission in Australia. He and his wife Lesa have five children and live in Lehi, UT.
Booking Requirements: An initial payment of $300, per person, is required to confirm your reservation which will be applied to your total balance due.  Your $300 payment can be paid when completing our online Registration Form.  Please contact us if you prefer to pay by check.  A complete quote can be obtained by contacting us.
Terms and Conditions: All rates are per person and based on hotel room occupancy.  Prices listed are cash/check prices.  The bank's transaction fee of 2.9% will be added to your final balance if you wish to pay by credit or debit card.
Flights:  The above tour prices do not include airfare.  We can help you locate the best price and the best itinerary for your flights, but you will ultimately book directly with the airline carrier.  You will need to arrive in Kansas City, Missouri (airport code MCI) on Monday July 15, 2024.  When you land in Kansas City, a free shuttle van will be available to take you directly to our hotel.  You will fly home from St Louis, Missouri (airport code STL) on Saturday July 20.  A free shuttle will also be available to take you to that airport.  There are no scheduled activities on either July 15 or July 20 so you can fly at anytime you would like.
Click Here to read what others are saying about our tours! 
Space is limited and will fill up quickly so book