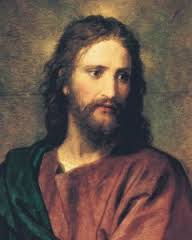 This last week, I attended the funeral for my 25 year old cousin.  He suffered with a rare and incurable form of diabetes.  He is the second son my uncle and aunt have buried and they have yet another son with the same disease.  Jared was first diagnosed when he was about 6 years old.  The diabetes slowly invaded his physical body.  Over the years, he lost his eyesight, then his hearing.  His arms and legs didn't work perfectly.  You could see the effects of the disease in his face and hear it in his voice.   Although his physical body was slowly overtaken by the diabetes, his mind was not.  He was an Eagle Scout, a High School graduate, and a returned missionary.  He desperately wanted to serve a regular full time mission, but his body would only allow him to serve a local service mission.  During the funeral service, I listened to my aunt describe how positive Jared had been through all his adversities.  Still, it made me reflect on the commonly heard question, "Why do bad things happen to good people"?
Each of us are required to pass through trials, difficulties, heartaches, challenges, and sorrows.  However, what is NOT required is that we go those these tough events alone.  The Savior has promised "I will not leave you comfortless".  We sing of the Savior's promised blessings, "He lives to grant me rich supply.  He lives to guide me with his eye.  He lives to comfort me when faint.  He lives to hear my soul's complaint.  He lives to silence all my fears.  He lives to wipe away my tears.  He lives to calm my troubled heart.  He lives all blessings to impart.  He lives, my kind, wise heavenly Friend.  He lives and loves me to the end.  He lives, and while he lives, I'll sing.  He lives, my Prophet, Priest, and King.  He lives and grants me daily breath.  He lives, and I shall conquer death.  He lives my mansion to prepare.  He lives to bring me safely there."
President Eyring has said, "My promise to you who pray and serve the Lord cannot be that you will have every blessing you may wish for yourself and your family. But I can promise you that the Savior will draw close to you and bless you and your family with what is best. You will have the comfort of His love".
What can we do to be recipients of such wonderful blessings?  The Book of Mormon provides the answer.  During His visit to the Nephites, the Savior explained how one can receive His promised blessings when he taught, "This shall you do in remembrance of my body, which I had shown unto you.  And it shall be a testimony unto the Father that ye do always remember me.  And if you do always remember me, ye shall have my Spirit to be with you".  King Benjamin taught of the blessings which the Savior would bring, but that such blessing would only come as the people "were obedient to God's commandments", "took upon them the name of Christ", and always remembered "to have His name written on their hearts".  Moroni pleads with us to "come unto Christ" and then teaches us how to do so by revealing the sacramental prayers to us.  Is it any wonder that the Sacrament prayers must be stated with exactness each week?  Our loving Father in Heaven wants there to be no doubt as to how we can obtain all His blessings.
Sometimes the promised blessings we seek come quickly.  At other times, these blessings seem to be delayed.  Regardless of when the blessings arrive, one thing is certain, the blessings will come!  Unfortunately, we can't decide when the blessings will come, but we can decide when to put ourselves in a position to receive those blessings.  Let us continue to do all that we can to continually "seek this Jesus" and obtain His promised blessings.
Tom Pettit
Want to received our latest blog post?  Simply sign up on the left hand side of this page.