Emma Smith was c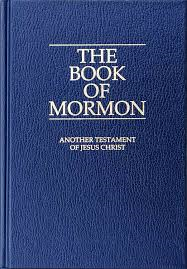 ertainly Joseph Smith's greatest supporter.  She loved Joseph.  She defended him, and supported him.  Yet when it came to the translation of the Book of Mormon, Emma could not hold back from the brutal and honest truth about her husband's role in the coming forth of the Book of Mormon.  Some people claim that Joseph just made up the story and wrote it himself.  Emma made certain that these claims were not only false, but absurd!
Regarding the translation, Emma held nothing back as she said, "Joseph Smith could neither write nor dictate a coherent and well-worded letter, let alone dictate a book like the Book of Mormon.  I am satisfied that no man could have dictated the writing of the manuscripts unless he was inspired; for, when acting as his scribe, he would dictate to me hour after hour; and when returning after meals, or after interruptions, he could at once begin where he had left off.  This was a usual thing for him to do.  It would have been improbable that a learned man could do this; and, for one so ignorant and unlearned as he was, it was simply impossible."  Can you imagine Joseph saying, "Gee thanks a lot, Emma!"
Because Joseph was "ignorant and unlearned" he always kept a scribe close by to write the things he spoke by way of the Spirit.  Here is a short paragraph written by the Prophet during the time of the translation of the Book of Mormon:
"My Father Joseph Smith Siegnior moved to Palmyra Ontario County in the State of New York and being in indigent circumstances were obliged to labour hard for the support of a large Family having nine chilldren and as it required the exertions of all that were able to render any assistance for the support of the Family therefore we were deprived of the bennifit of an education suffice it to say I was mearly instructtid in reading writing and the ground of Arithmatic which constuted my whole lierary acquirements." (my apologies to all you English teachers out there that are struggling not to use a red marker all over your screen right now!)
Willard Richards declared, "That book was either written by God or the devil, and I am going to find out who wrote it." He read it through twice in the next 10 days and then declared, "The devil could not have written it—it must be from God."
And it is!
Tom Pettit
LDS Church History Tours
Want to receive our latest blog post?  Simply provide your email in the box on the left hand side of this page.